Bloodborne Pathogens Are Scary Things… Let the Pros Handle Them!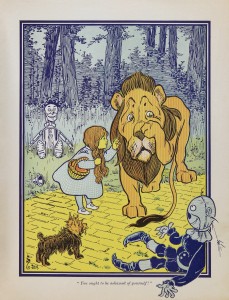 Well, lions and tigers, and bears would be much easier to manage then the bloodborne pathogens of bacteria, viruses and mold. These pathogens are found virtually everywhere, and some are pretty benign but others carry nasty stuff you probably don't want on you or near you. It's important that you have a professional cleaning service like AQC on the job to help you clean them away the right way.
They're Everywhere!
Pathogens are bacteria and viruses found on touchpoints like door handles, light switches and keyboards… but they can also be located in leaky ceiling tiles or the ever so common and hardy athlete's foot! Think about that next time the shower at the gym looks like it's been a while since it's been cleaned.
So if your office has door handles, light switches, keyboards, ceiling tiles or showers available for employees, then this applies to you! All of AQC's Cleaning Technicians are trained and certified in Bloodborne Pathogens… and that directly benefits the health of your office or facility and everyone in it!
CLICK HERE to download a presentation that gives you all the gory details of how the pros at AQC Cleaning are trained to keep your facility clean and clear of pathogens