Employment Opportunities
DOWNLOAD our Employment Application and send it to us the old-fashioned way.
Are you detail oriented? Do you take pride in a job well done? If you have the knack to clean, and the eye for finding dirt, then we want you!
Whether you work alone or in a team, we help you make cleaning enjoyable and fulfilling. Our Cleaning teams are highly motivated, professional, reliable, and always strive to please our customers. We have training programs and safety programs for the right candidates, and we believe in ongoing training to keep your skills sharp and on the leading edge for our industry. Our cleaning technicians are taught detailed communication skills, as well as always providing quality work, and we do not settle for anything less here.
Here at AQC all employees work together as a team, and we promote team building by helping each other, teaching each other, and when necessary we cover each other. We also are looking for candidates that are Pro-active. We expect that our employees will take it upon themselves to clean something if needed, and not wait for a complaint to come in beforehand because "no one showed them how?" We do not promote excuses here, we prefer to teach and learn and be proactive.

Our motto is "when in doubt, clean it, then ask questions"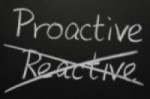 Because our standards are high, and we expect only the best from all of our employees. We value our employees, here at AQC we believe that our employees are the heart of our company. We value their feedback, and input, we rely on their eyes and ears nightly when servicing our customers. We follow up and check your work regularly, and we forward you all positive feedback from our customers, we feel it is important that you know you are appreciated.
We also work side by side with you if you receive a customer complaint, and check your work closely thereafter to ensure you are indeed on track. We ensure you have proper equipment and cleaning products, and reward employees who take excellent care of company equipment with a bonus! We pay for mileage on top of your hourly wage, and we encourage time off with advance notice.
Here at AQC we feel that if you need a break, we want you to take it, because we know that when you come back you will be refreshed and energized with a new appreciation of the company you work for.
We are always excepting applications so send us your information today and lets see if we have a match!
No phone calls please, if you want to be considered for employment with AQC we require this application.
Employment Requirements
US citizen (Must be able to speak / read / write fluent English at a minimum – Multiple Languages welcome)
7 year Detailed background check (omitting information will lead to automatic disqualification)
Be able to provide your S.S card

Posses a valid driver's license
Have a reliable vehicle with proof of insurance
Be able to lift at least 30 lbs and be on your feet for more than 4 hours
Be dedicated to work as a team player, learn excellent communication skills, providing quality workmanship, and exceptional service!